North Canterbury Rivers to Ranges
Your Specialist Fishing and Hunting store
9 High Street, Waimakariri, Rangiora 7400
Store Owners Anna & James
Anna and James took over the (previously named) Hamills store in October 2019. James has spent his life in the outdoors, a passionate hunter raised on his family's sheep and beef farm, James has been involved in the hunting industry for over a decade, writing for magazines here in New Zealand and abroad, as well as working with Hunters Element as a Pro Team member. Anna grew up camping with her family and fishing with her father, then discovered hunting when she met James, most of their first dates were into the mountains, they even got engaged on a hunting trip. James and Anna have a young family and reside on the family farm where they have their own range setup and hunting on their doorstep.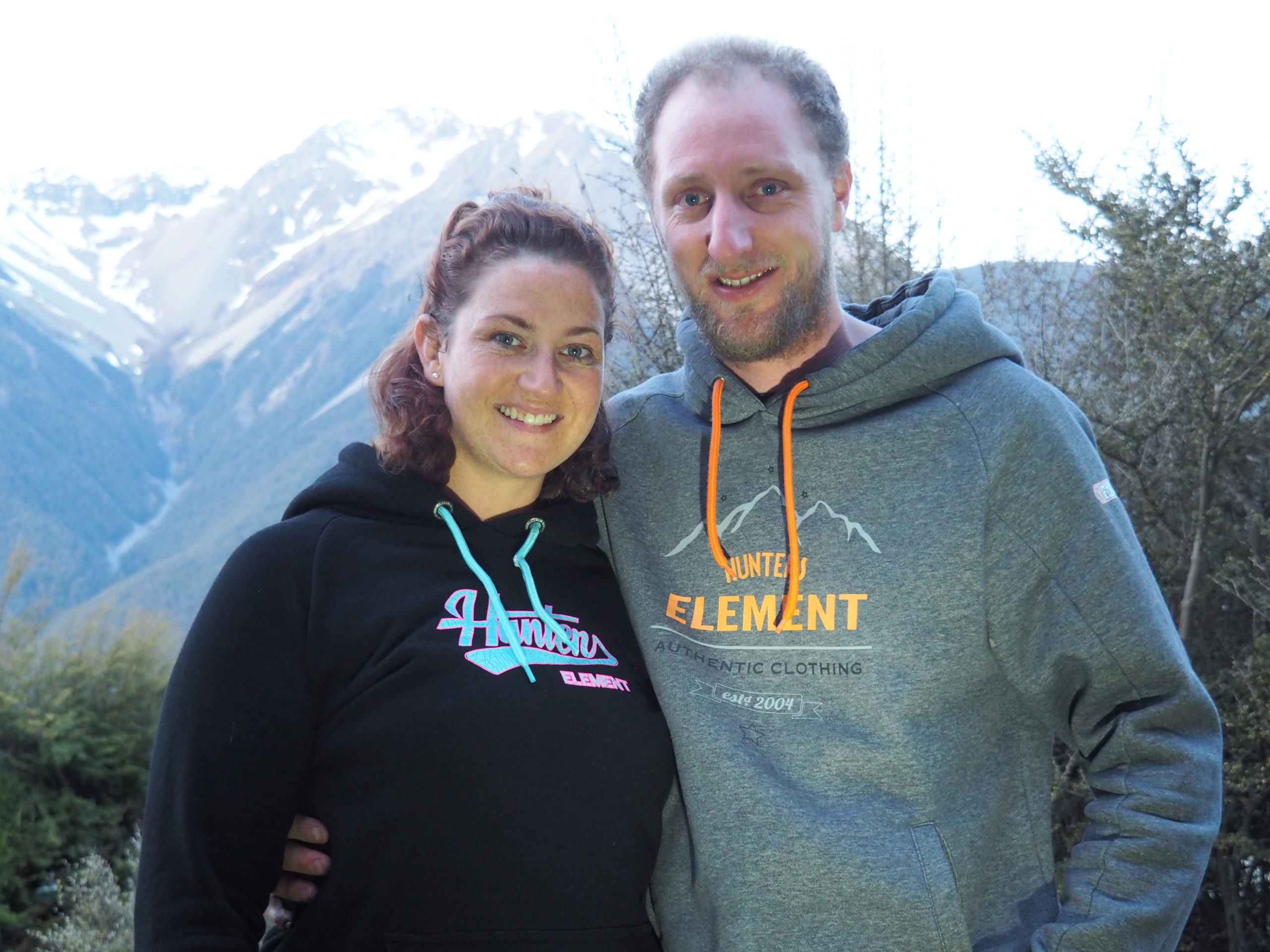 Jordy Douglas & Russell Green
Joining James and Anna is Jordy Douglas. Jordy has spent, much of his working life in hunting retail and has also spent time as a hunting guide - he's a passionate and very knowledgeable outdoorsman. Russell Green is also spending a bit of time behind the counter instore too. He and James have hunted together for the last 15 years, Russ has immense knowledge on hunting and is also a very keen fisherman.
Everything you need for fishing & hunting
The little store on the main road in Rangiora has everything you need in it for any fishing or hunting escape into the outdoors. The team stock fresh and saltwater fishing gear for every fisherman from entry level set-ups to specialist deep sea fishing rigs, even electric reels. They stock Shimano, Penn, Daiwa, Airflo, Composite Developments and Lamson. North Canterbury Rivers to Ranges offer services such as reel spooling and rod repairs, they also have a large selection of lures and tackle to poke through as they work on your gear.
Firearms and hunting are our expertise
James spends a fair bit of time at his range and offers sight-in services, and long range verification using his 400 yard long range. On the shelf there are over 90 firearms and they have access to all brands of rifle, offering the perfect set-up for anyone! The team use three gunsmiths to do any job you require; from fitting a suppressor to a complete custom-built rifle and everything in between.
Clothing, boots and tramping gear
You will also find in store everything else you'd need to get into the outdoors, such as good quality boots such as Crispi, Lowa and La Sportiva, clothing from Hunters Element and Stoney Creek, tents, sleeping bags, cookers and freeze dry meals to name just a few.
You're always welcome for a nosey, a yarn or a bit of advice. James, Anna, Jordy and Russ hope to see you soon.